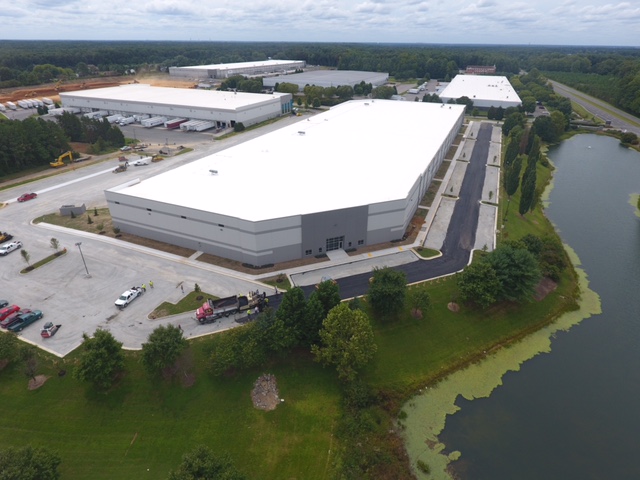 « Back to News
2017 Year End Review: Development Activity Heats Up In Richmond
January 2018
Reprinted from Southeast Real Estate Business:  Major construction activity in the Richmond industrial sector is slated to continue with the recent announcement that Facebook will spend $1 billion to construct at 970,000-square-foot data center in eastern Henrico's White Oak Technology Park, the first of a three phase project on more than 320 acres.
Eastern Henrico is home to the county's largest industrial base, and activity around Richmond International Airport remains strong.  Becknell Industrial recently completed construction of Building B in the Airport Distribution Center, with 114,009 square feet leased to Bunzl Distribution in a relocation and expansion.  Becknell has also broken ground on Building D in the park with Cliff Porter of Porter Realty Co. Inc. as the leasing exclusive agent, who handled the prelease of the 202,500-square-foot, high-bay facility.
Select "View Press Release" to read the full article.
View Press Release